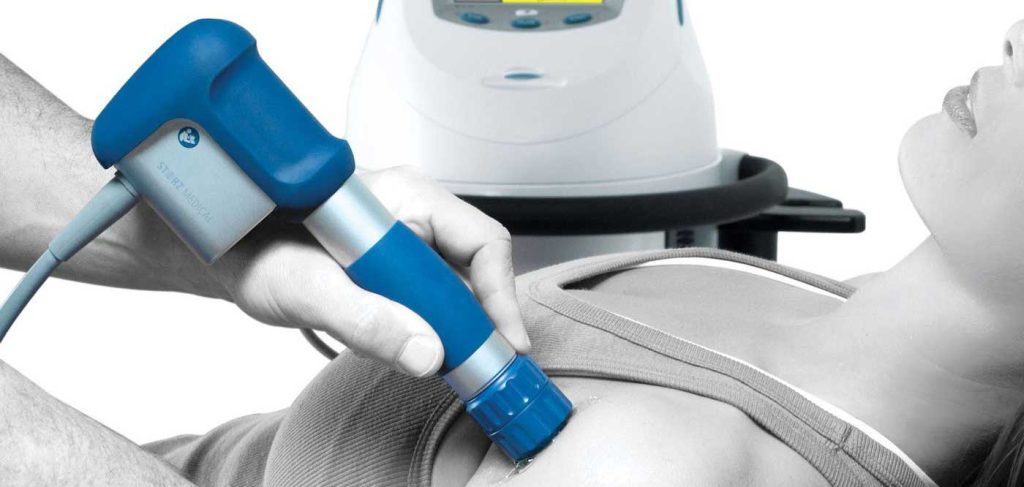 Emeryville Chiropractic treats the pain associated with sports injuries and chronic joint conditions using a new technology called Extracorporeal Shock Wave Therapy. We use this therapy when other therapies and medications are not producing the desired healing results.
How Shock Wave Therapy Works
Shock waves result when a very powerful burst of energy is released in a very short period of time (counted in milliseconds). Shock waves activate the body's self-healing process to promote healing, especially in cases where the body has been unable to do it on its own. The waves are aimed at damaged tissue (scar tissue) and cause increased blood circulation and metabolism which allows the tissue to regenerate and heal. The treatment also has an analgesic effect on the area, in turn relieving pain. It has also been shown that Shock Wave Therapy breaks down calcium deposits.
After 3 – 4 sessions, over 80% of people reported a marked reduction of pain.
What Conditions Does Shock Wave Therapy Treat?
Shock wave therapy is used to treat the type of injuries commonly found as a result of sports, repetitive work-related movements, and conditions of the joints and connective tissue, especially attachment points of ligaments and tendons. Some of these include:
Shockwave Therapy Can Help With …
Plantar Fasciitis
Heel Spurs
Achilles Tendonitis
Patellar Tendonitis / Jumper's Knee
Trochanteric Bursitis (Hip)
Rotator Cuff Tendonitis
Tennis / Golfer Elbow
Frozen Shoulder
Chronic Muscle Strains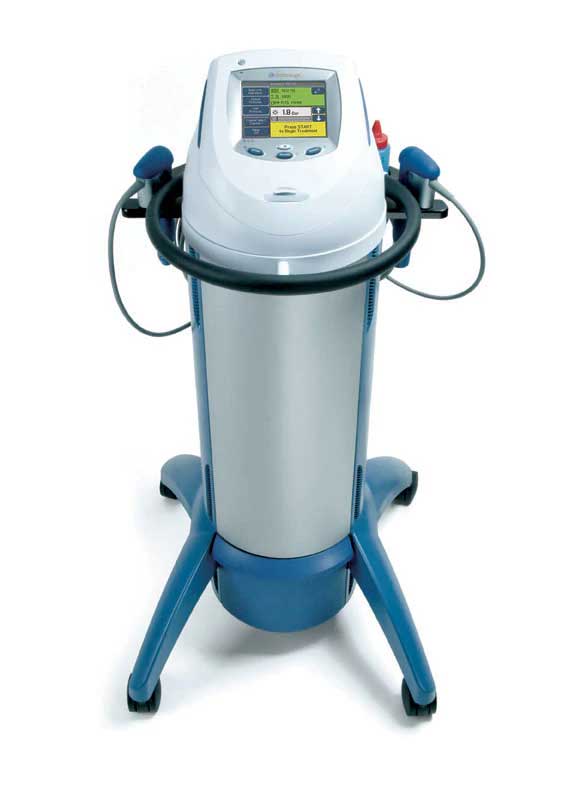 Safe and Effective
The technology used in our shock wave therapy generator is a result of German engineering and has been used successfully for many decades and on millions of patients. Because this type of therapy is non-invasive, there is very little risk of any side effects. The process is safe and virtually painless, and takes over when traditional medical applications such as anti-inflammatory medications and steroid injections are no longer effective.A series of 4-6 treatments is usually necessary for complete healing